The highest stresses in the support box occur at the joining and attachment points, where loads and moments are transferred into and out of the component.

The uplock support has numerous flanges, ribs, lugs, bosses, grommets, and stand-offs for strength and assembly purposes.

One of the benefits of casting is the design flexibility to reinforce section thickness at high stress areas where improved strength and stiffness are desired.
In addition, the generous fillets designed into and produced in castings reduce/eliminate the stress concentrations found at joints between sections.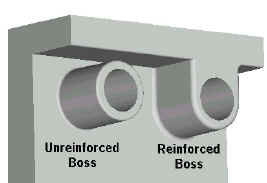 Example of Reinforced Boss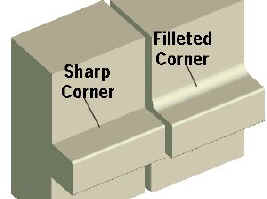 Example of Fillet