The world has changed and North America needs North American sources of steel castings more than ever. This month's commentary talks about how the relationships between purchasers and suppliers can change to a more collaborative model.
Research Review – July 18-21
Please make your plans to participate in the annual SFSA Research Review on July 18-21. This year's meeting will be held in-person in Rosemont, IL. The Review covers the latest in both Carbon & Low Alloy and High Alloy steel casting research under the DID, ICT, SPI, and STAR programs. The meeting is also your opportunity to interact with the researchers and provide industry steering. The event vets our research portfolio to select the R&D projects to be featured at the National T&O. Registration is required and must be completed by June 27, Tuesay: https://sfsa.site-ym.com/events/EventDetails.aspx?id=1748494.
Similar to previous years, we request you consider inviting a handful of key contacts at your customer or even a potential customer for the Design Day on July 18. A separate registration link is provided for non-members here: https://sfsa.site-ym.com/events/EventDetails.aspx?id=1749587 . For any questions, contact Caelan Kennedy.
Next Gen Manufacturing Meeting – July 26-27
One of the key challenges to unlocking grinding of steel castings is the media. To learn of opportunities and to develop partners, this NGM meeting will start at the Robotic Grinding and Finishing Conference (registration is required) in Minneapolis 7/25-26. After the conclusion of the conference on Wednesday, attendees will need to drive up to Duluth. We will hold a NGM meeting at ME – Duluth late Wednesday afternoon and do a group dinner. This means we will forego the 3M tour as it is limited in capacity and best enables people to get back to Minneapolis for flights later on Thursday. We will be in Duluth, MN 7/26-27 with a tour of their foundry, including time with their robots, on Thursday morning. More details will be sent in a few weeks.
SFSA and EWI are looking for a foundry partner for the next phase of their tele-operated arc-air project. The goal will be to implement initial capability for "joystick" operator-driven arc-air. This is the first step towards automating this process. The US foundry partner must be willing to commit the resources/time to assist with the deployment and development, but will be the first to have this new capability in-house and will receive support from EWI. If you are interested, please Dave Poweleit.
Schumo and Peaslee Scholarships
Recruiting students to join our industry and grow into leadership positions remains a critical need in the steel casting industry and a strategic initiative of the Society. Our Foundation remains devoted to helping members by encouraging companies to hire student interns.
The Foundation offers $1000 scholarships to interns that have worked at a SFSA member foundry during 2023.
The Schumo Scholarship was established in memory of Robert M. Schumo, a former president of SFSA and Pennsylvania Electric Steel, in recognition of his generous gift to SFSA that formed the basis of the Foundation.
The Peaslee Scholarship was established by the SFSA Board in honor of the late Dr. Kent Peaslee, the Chair of Steelmaking Technology and Curators' Teaching Professor of metallurgical engineering at Missouri University of Science and Technology.
The intern should be responsible for a particular project and not simply used as an extra pair of hands during their employment with the company. To qualify for the Peaslee Scholarship, the intern's project must be in the area of melting or refining.
These scholarships are competitive. Each applicant is required to submit a paper and PowerPoint presentation on a project they have completed during their employment. The submissions will be judged by the SFSA Scholarship Selection Committee. Committee members are individuals who have held both technical and operating positions and who have served within other SFSA committees.
To apply for the scholarships, each intern must submit a paper and presentation to Renee Mueller, rmueller@sfsa.org, by August 18, 2023. Before submitting to SFSA, the paper and presentation must be reviewed and approved by the intern's supervisor. The winners of the scholarships must present at the SFSA National T&O Conference in Chicago on December 8, 2023.
For any questions, please contact Renee Mueller, rmueller@sfsa.org, (815)-770-2925.
Fall Leadership Meeting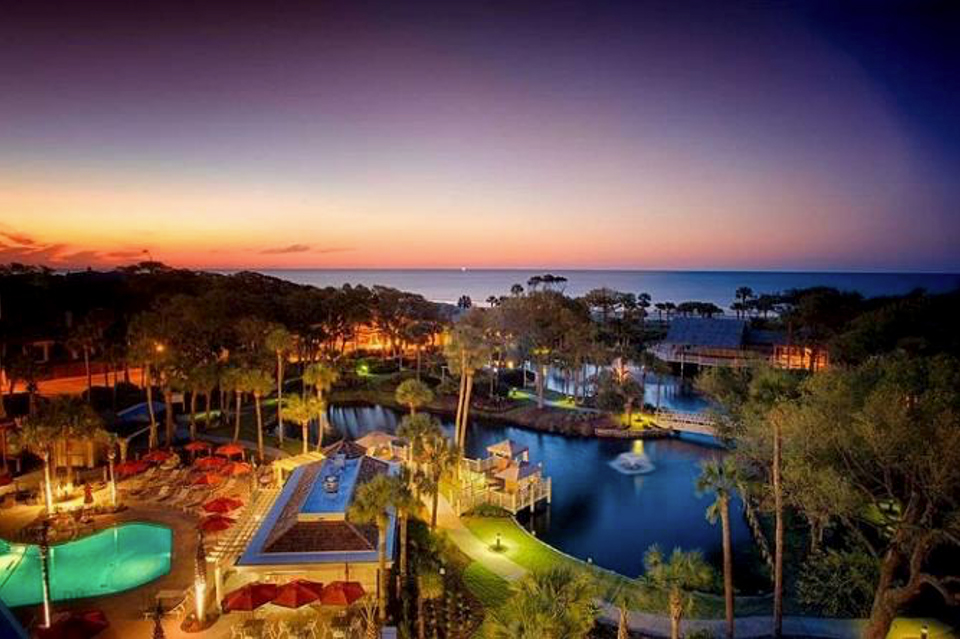 Mark your calendars to attend the 2023 Fall Leadership Meeting which is being held at Sonesta Resort in Hilton Head, SC on September 22-25. Registration for the meeting will open in July. The meeting schedule will be the same as last year, centered over the weekend while providing the same opportunities to learn and network while minimizing time away from the foundry. Business sessions will include smart manufacturing, economic and global update, SFSA Market forecast, EHS compliance, Raymond's commentary, and more.
Sharing Generational Knowledge
Steel foundry professionals amass a wealth of knowledge about how to operate their plants, how to make decisions both large and small, and how to solve problems. Helping make sure our members don't lose that knowledge base as the more experienced among us move on to retirement has been a important topic for SFSA.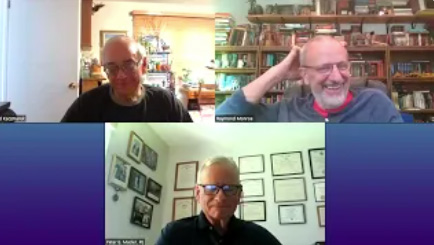 We've recently started a podcast, where Raymond Monroe and other experienced steel foundry people talk about these topics and how they tackled them. We hope you'll find it useful, interesting, and even amusing. There are already two episodes on our YouTube channel with more on the way. Follow these links to view episodes one and two of Ramblings with Raymond.
Market News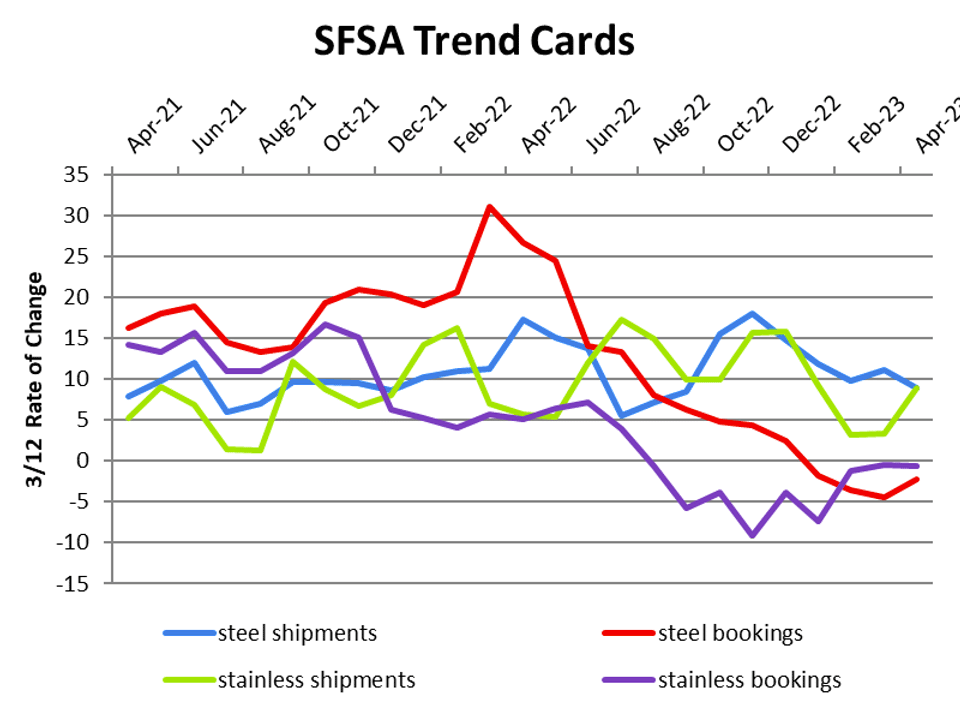 In this month's SFSA trends report, steel and stainless bookings remain below year ago levels while shipments continue to outpace year ago levels. More than a third of members surveyed indicated that they are anticipating a further decline in bookings over the next 3 months.
The median backlog reported for steel castings is at 12 weeks, it's lowest level since November 2021. Stainless backlog is holding at 11 weeks since the beginning of the year.
ITR reports that the US macroeconomy and industrial sector are on the back side of the business cycle, and that numerous signals which include the inverted Treasury yield curve and downward movement of several leading indicators would support their forecast of further headwinds later this year and into 2024. Furthermore, consumers' financials are weakening, savings balances are in decline, and loan delinquency rates are on the rise. On the business side, corporate profits are declining. The overall US macroeconomy will decline for a portion of 2024 and a decline in consumer and business-to-business spending, as well as in industrial sector activity is anticipated.
Casteel Commentary
The market shape for capital intensive manufacturing, especially steel castings, has fundamentally changed. Even in a slower and troubled economy, the stuff we need to live we still need. Steel castings are needed to keep the lights on and the cars running. With the concern about global sources that are not reliable future suppliers and the change in costs, geopolitics, etc. the need for North American suppliers for the North American market demands requires our industry.
OEMs and large organization like government entities retain the belief that there is still a robust and competitively driven market of suppliers anxious for their business. But…
In an active market and being an industry trying to operate profitably enough to survive, reinvest and prosper; when a large entity sends out an RFQ for a new or legacy casting without a current source, they often get no bid. This is even when they send the request to their current suppliers and others. Often though the request is burdened with difficult design features, stringent requirements, and limited demand. The large entity may also have the practice of soliciting quotes without being able to respond to supplier questions and may not have any near-term production requirements. With no clear prospects for business, a poor history of response, unrealistic designs and requirements and no support to fund the effort to quote; a no bid is rational. This is especially the case where there is no funding to support the prototype effort until the first article is approved.
These type RFQs are not really acquisition efforts but supplier and product development activities. In the past where the effort required was affordable, the product design and requirements were rational and the purchaser had a history of collaboration and profitable purchases, bidding would make sense.
In the DoD world, since their products are special and have no commercial market, the ManTech program was set up to allow the DoD to pay for both supplier development and product prototyping. It would even fund process development and equipment to ensure that the DoD needs could be met.
I have been talking with OEM and large entities that their model of supplier and product development needs to consider this ManTech approach. One way to make new products development attractive would be to provide funding to suppliers like us during the engineering and prototyping to make it financially rational.
One benefit of that approach would be to make it not an effort to meet the stringent requirements that are an artifact of their normal requirements or an effort to mitigate risk. A best effort prototype could be evaluated and either used to establish more rational requirements or lead to process or product design changes that would create success. This would allow collaboration of the design for production and performance and requirements. Testing could be intended not to merely qualify the part but to exceed the requirement to determine the capability of the design and product. If the part is tested to failure, the requirements could reflect the critical design features and quality.
While this is short of vertical integration, it would in many ways be a step back to the traditional collaborative business model of developing good products through a common effort of the supplier and purchaser instead of an economic model that seeks to use market forces to minimize cost. Optimum performance requires cooperation and a realization of the need for relationships that allow both the purchaser and supplier to profit, invest and innovate.
Raymond
STEEL FOUNDERS' SOCIETY OF AMERICA
BUSINESS REPORT
SFSA Trend Cards
(%-12 mos. Ago)
12 Mo Avg
3 Mo Avg
April
March
February
Carbon & Low Alloy
Shipments
10.4
8.9
6.7
10
10
Bookings
3.5
-2.2
-1
-2
-3.5
Backlog (wks)
13
12
11
10
15
High Alloy
Shipments
11.3
8.9
18.5
6
2.2
Bookings
-1.9
-0.6
-5
5
-1.8
Backlog (wks)
11.7
11
12
11
10
Department of Commerce
Census Data
Iron & Steel Foundries (million $)
Shipments
1,554.90
1,698.30
1,668
1,692
1,735
New Orders
1,555.80
1,716.30
1,716
1,701
1,732
Inventories
2,827.60
3,099.30
3,103
3,103
3,092
Nondefense Capital Goods (billion $)
Shipments
82.1
80.4
80.1
81.6
79.5
New Orders
86.3
82.6
84.8
85.3
77.7
Inventories
217
223.7
225.7
220.7
224.8
Nondefense Capital Goods
less Aircraft (billion $)
Shipments
74.1
73.7
73.8
73.5
73.6
New Orders
74.4
73.5
74
73
73.5
Inventories
152.7
161.2
161.5
161.2
160.8
Inventory/Orders
2.1
2.2
2.18
2.21
2.19
Inventory/Shipments
0
2.2
2.19
2.19
2.18
Orders/Shipments
0
1
1
0.99
1
American Iron and Steel Institute
Raw Steel Shipments
(million net tons)
7.3
7.3
7.5
7.4
6.9