Research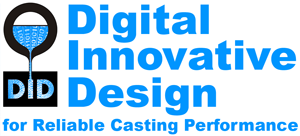 Leading steel casting research has been a cornerstone of SFSA for more than a century. The Society's portfolio of research programs is devoted exclusively to steel castings. Topics are influenced by the various research committees and research is conducted at leading universities with experts in areas like modeling, melting, heat treat, and material development.
SFSA members have exclusive access to research results through the steel casting wiki, technical meetings and the annual T&O conference.
Digital Innovative Design for Reliable Casting Performance
The Digital Innovative Design for Reliable Casting Performance (DID) program is to develop a set of design tools that allow modern engineers to design castings confidently and elegantly. This set of design tools, based on comprehensive property measurements, will allow engineers to create cast parts that are reliable, high performance, and cost efficient for critical DoD and commercial applications.
The program aims to develop two design methodologies:
Codes based on design allowables
Model-based Process and Performance Design
The DID research projects are:
SFSA also provides technical support to these American Metalcasting Consortium (AMC) research programs:
Innovative Casting Technologies
Improves Forging Acquisition Manufacture and Materials (IFAMM)
Cast Preforms for Forging, University of Alabama at Birmingham – Robin Foley and John Griffin; University of Alabama – Charles Monroe

Many forgings have long lead times and high costs because the stock material required is unavailable or is poorly shaped to produce the final forging geometry. A cast preform utilizes the complex geometry of a casting combined with enhanced properties from the forging operation. This project will determine the forging reductions for cast steel preforms to realize the required properties of a forging. The objective is to reduce the reduction ratios while still meeting the required forging properties. Another application of this project is to further improve properties of some castings like ground engaging tools by forging critical areas of the castings. The use of cast preforms would expand the supply chain for low volume forged components since foundries can melt and cast in smaller batches.
Casting Solutions for Readiness (CSR)